Where the Storm Takes Us
The weather alert was going off on the tv, scrolling across the bottom of the screen with an imminent threat of the worst kind of storm.

Meteorologists were reporting with that slightly crazed, almost giddy look in their eyes, that this Behemoth would hit us directly.
My first instinct was to pack up the car and leave Houston, for the most logical place, my hometown.

But things had changed lately, and Dallas wasn't the go-to stronghold it had always been for me.

Mom and I had not spoken in weeks since our falling out.

Dad was no longer alive to play the peacemaker.
The storm heading our way was national news, and I was surprised and disappointed that she had not broken her silent treatment to reach out to me.

Apparently, years of peaceful co-existence can easily be cancelled out by a few moments of heated exchange.
With Dallas out of the question, we decided on the closest evacuation point: the in-laws place about forty-five miles northwest of town. Once there, the storm raged at us, with only a seemingly thin barrier of plaster walls between me and total destruction.

Rows of looming high windows offered scenic views on happier days, but at this moment, resembled giant death traps.
As this freight train of a storm barreled towards us, my dear ones slept, snug in their beds.

How could they possibly sleep through this?

The sound of tree limbs scraping against the bedroom window felt like long fingertips threatening to scratch through the glass and choke us.

The noise was deafening.
As I burrowed under a blanket next to my daughter, I cursed the day I moved to Houston, where people proudly wore hurricane survival stories like patches on a Girl Scout vest.

I passed the hours of the night dozing, crying and praying.
The next morning, the sun rose over the lake, as if nothing had happened.

A blanket of limbs and debris stretched as far as the eye could see.

No water or electricity. I began to plot my escape. The things we so easily take for granted, once ripped away, become the essence of life.
And I would travel to the ends of the earth, or at least Texas, to find them.
After a brief stay with a friend, my young daughter was out-of-sorts, and I knew she needed the comfort of family.

So we made the trek from the People's Republic of Austin up to the McMansion flatlands of suburban Plano to my brother's house.
Mom and I civilly arranged for my daughter to visit her for the day.

As I pulled up to my childhood home, the home where I no longer felt welcome, my insides churned with the discomfort of impending confrontation.
But she opened the door and gave me a smile.

A weak smile, but a smile, nonetheless.

I grabbed her and held her tightly.

I needed my mother.

And it took a hurricane to bring us back together.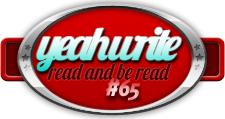 Learning and growing with Yeah Write's Summer Series.